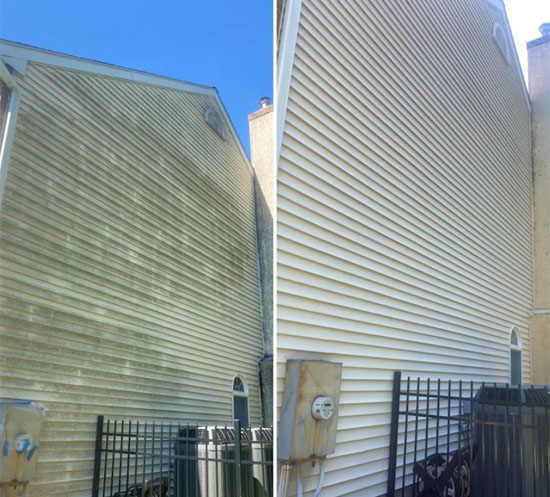 Make your home shine by removing the algae, mildew, and mold! Our priority soft-wash formula helps make every part of your home clean! 
*Also included is a spot free wash on all windows for a flawless finish. 
Vinyl
Aluminum
Stucco & Dryvit
Hardie Board
Brick & Masonry
Black streaks on your roof greatly reduce your home's curb appeal and can also cause premature failure. These bacteria can be taken care of with our soft-wash application, recommended by ARMA, the Asphalt Roof Manufacturers Association.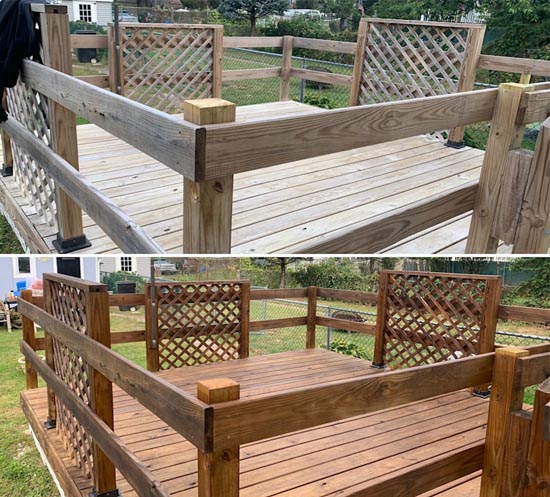 Clean Wood & Composite
Vinyl Railings
Stain or Paint
IPE & Exotic Woods
Board Replacement
Replace Dangerous Rotting or Cracked Wood
As pollen, dust and other debris settle, stains on patios and fences can occur, along with algae and mold. We are here to safely and effectively help you to clean any type of patio surface.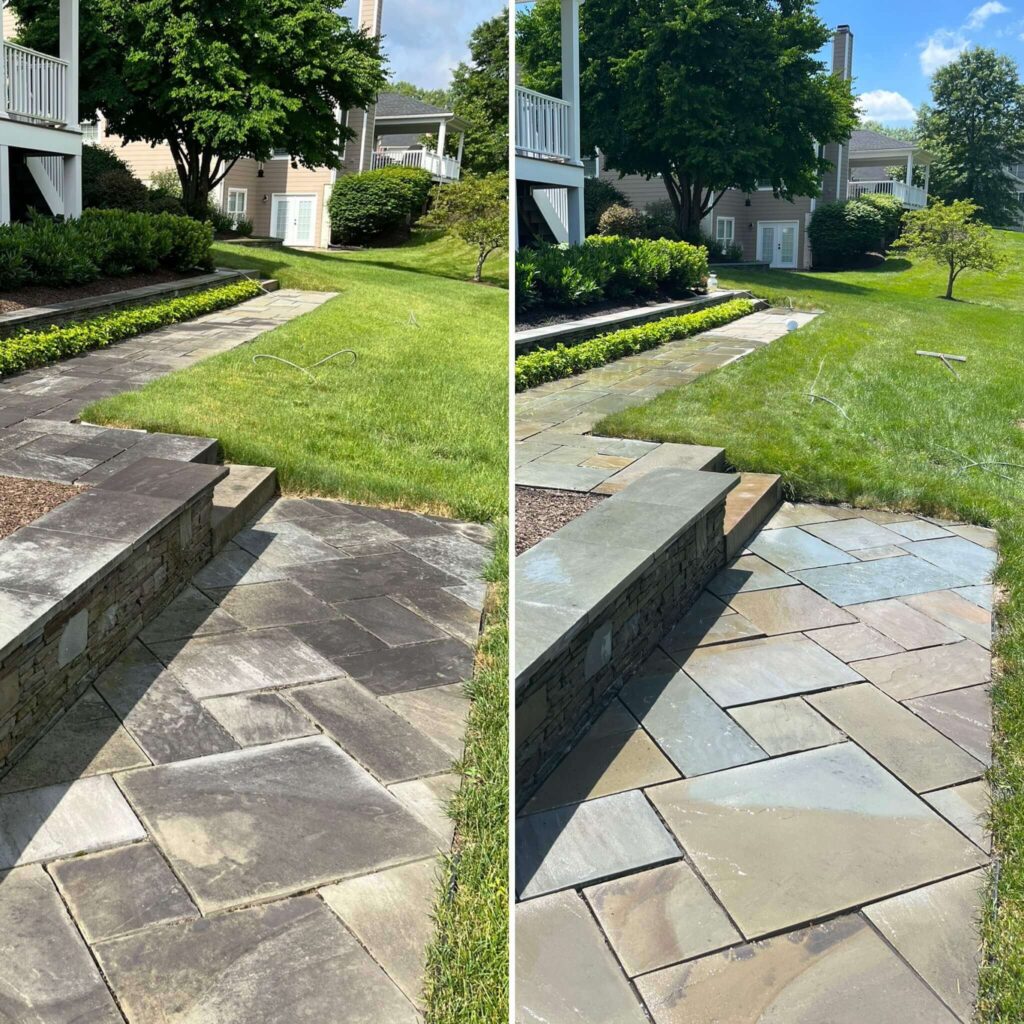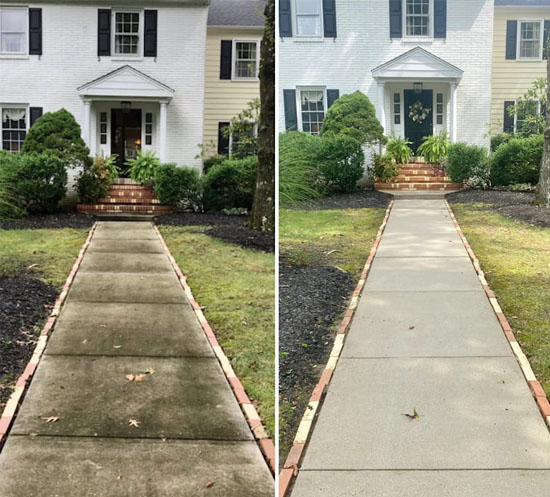 Concrete
Plain Concrete
Concrete Mixed with Aggregate
Stenciled Concrete
Stamped Concrete
Painted concrete
 Pavers

No matter the shape, size, color, or composition of pavers, we clean them all.
Moss & weeds growing in between the gaps of your pavers? we can blast the gaps and have them sanded for a fresh look. We can also do an algaecide application only. Call or text to discuss more about your project.

 
 Stone
Bluestone
Brick
Cobble Stone
Field Stone
Granite
Interior & Exterior Cleaning
Clean the Inside of Gutters of Foreign Debris 
Gutter Brightening – Remove Black Streaks